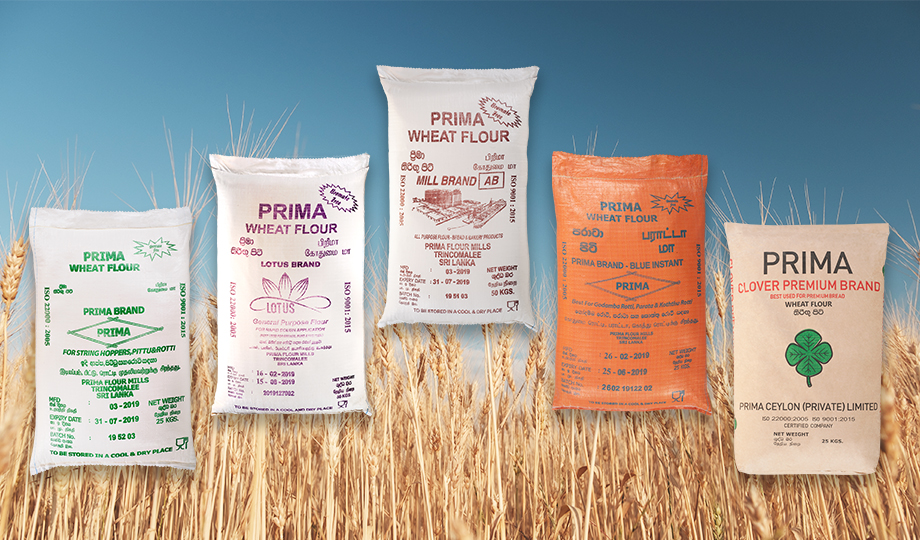 Prima Wheat Flour Range
Prima Flour is a primary ingredient of bakery and other related wheat flour based industries. Prima assures our valued customers, quality consistent customized wheat flour attuned for their machinery for optimum performance.   Reflecting the need for specific flour solutions to produce different end products, Prima produces 11 different categories of flour such as Bread, Biscuits, Household, Roti, Noodles to produce Breads, Biscuits, Wheat flour based Household food products,  Roti/Paratas, Noodles etc.  Available in 50kg, 25kg and 5kg sizes, Prima B2B packs are distributed through a wide network of distributors to make the nation's second staple food accessible island-wide.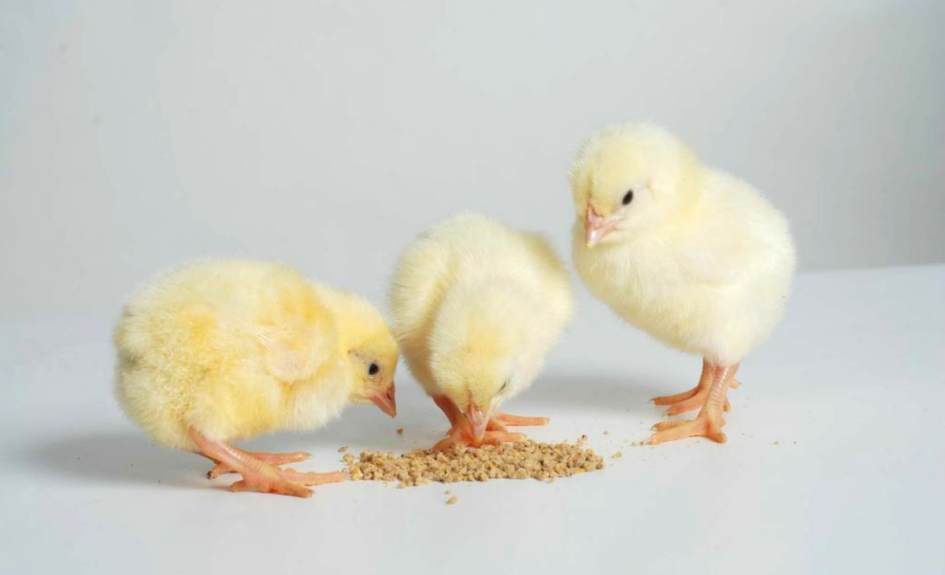 Poultry Feed
CGE produces animal feed for the majority of animals bred for commercial purposes in Sri Lanka including poultry, cattle, swine, horse, fish and shrimp. Poultry being the core category of the feed business, CGE offers a wide array of poultry feed products for different life stages of the animal. Prima feed is considered to be preferred choice amongst the customers due to the high quality maintained in products.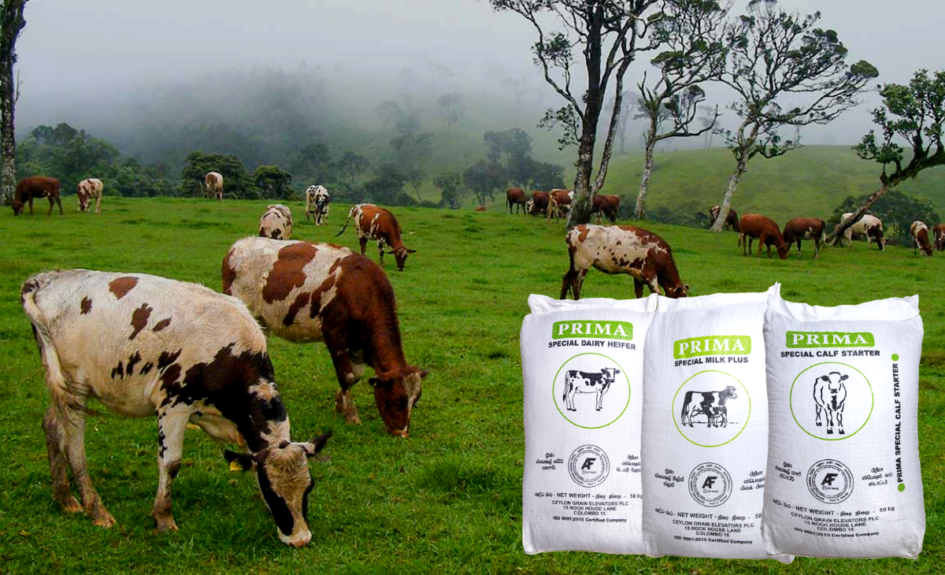 Cattle Feed
Cattle feed is an emerging segment of the feed business. The company introduced a range of special customized feed for high yielding dairy cattle in line with the Sri Lankan government's efforts to increase domestic liquid milk production and achieving self-sufficiency in milk in the long run.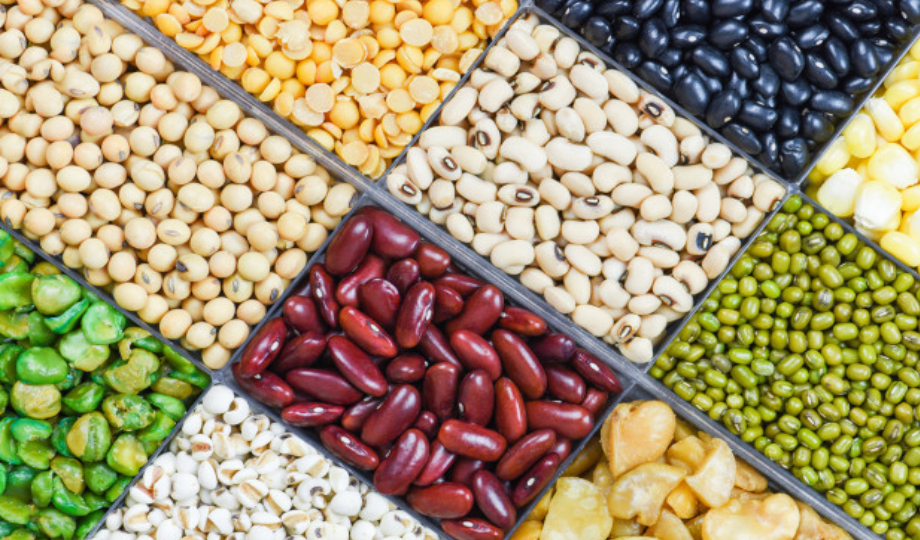 Agriculture Seed Range
he company provides agricultural inputs (Seeds) and complimentary extension services thereby uplifting living standards of the farming community in Dry and Intermediate Zones of the country.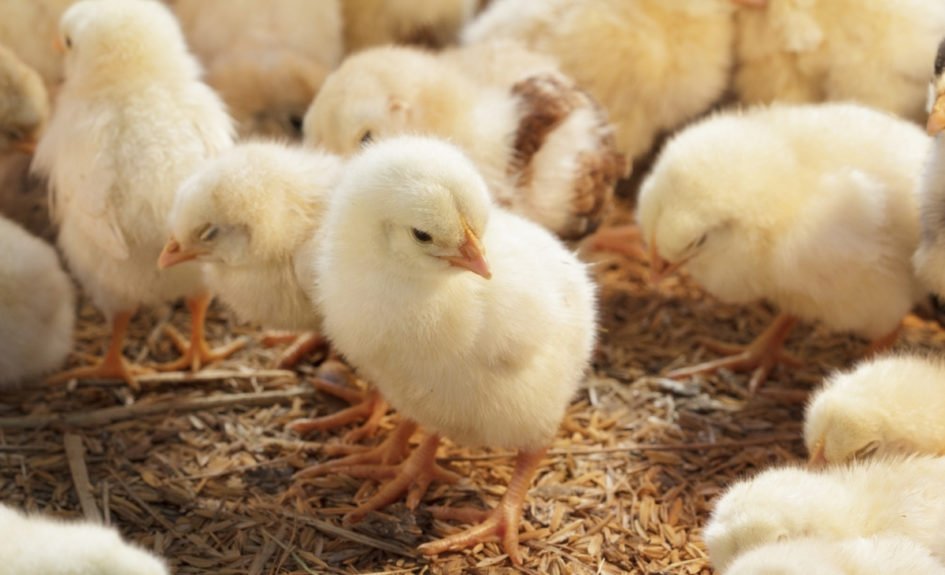 Day Old Chicks and Vaccines
World renowned Hy-line layer and Indian River Breeder and Boiler Chicks are marketed by CGE. Further, the company imports and resells world class poultry vaccines, and poultry medicines and equipment.