A Focus On Uplifting Lives To Create A Positive Impact
Social responsibility has always been at the heart of Prima. From tsunami rehabilitation projects in Sri Lanka, to supporting medical and scientific research in Singapore, we have a history of not just giving back, but creating lasting positive impact.
Our Founder's deep belief in the power of education and young minds continues to guide the Group's CSR focus. We are proud to have made pioneering and meaningful contributions to education and youth causes in Sri Lanka.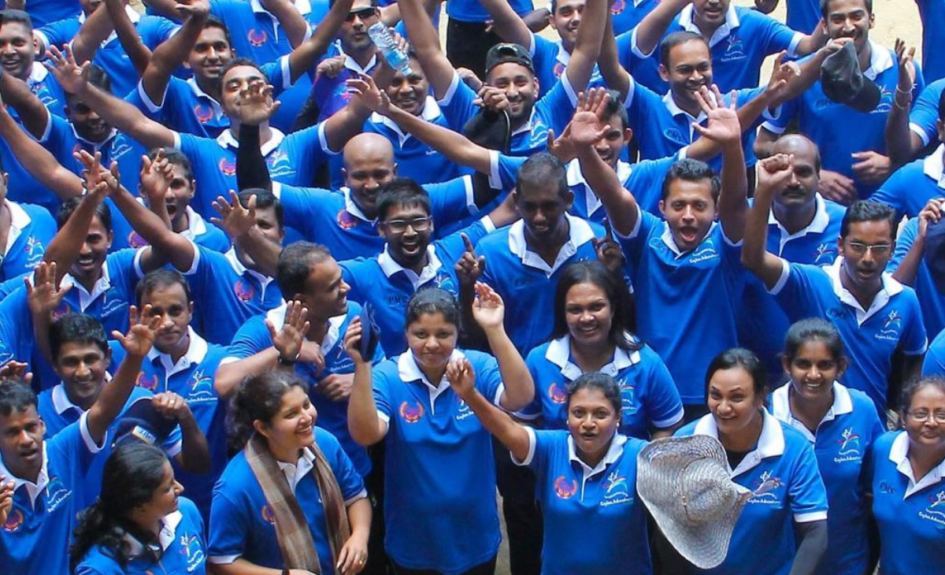 Since its founding, we at Prima believe in establishing trust, fairness and mutual benefits with all within our business circle in order to contribute to the well-being of the society.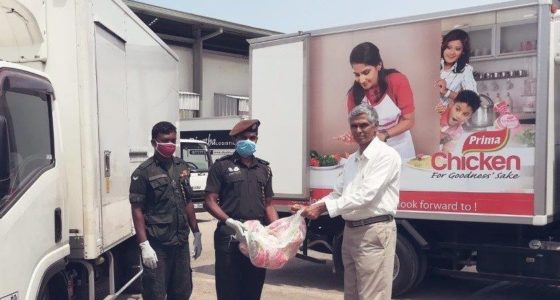 Donations during Covid19 containment efforts
Prima Group of Companies donated essential food items to assist in its efforts against the COVID-19 in Sri Lanka amounting to Rs.41 million to Quarantine Centers set up across the island and estate workers without access to food during this period. This included 60MT of the premium flour and 60MT of Prima household wheat flour, 20MT whole chicken, 100,000 eggs, 48,000 cups of yoghurt and 2,000kg of catering sausages to the government. The donated food items assisted in the maintenance of the multiple quarantine facilities working around the clock in containing the spread of the pandemic as well as for badly affected and poor estate workers who had little or no access to food during the lockdown period.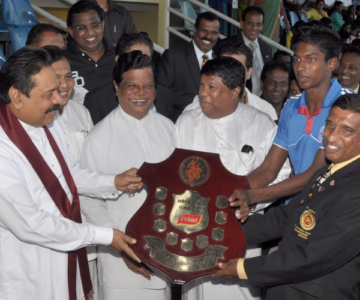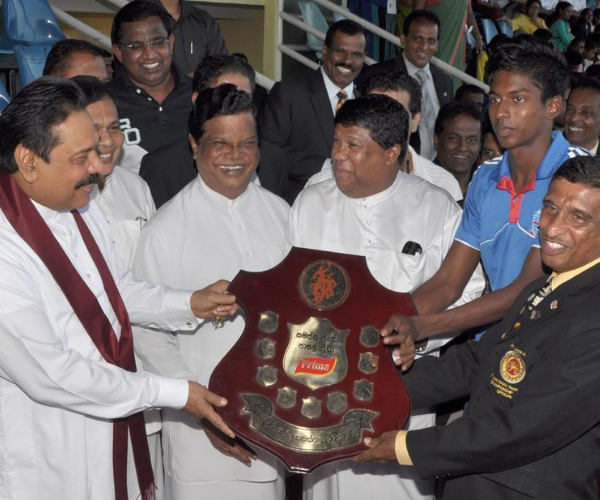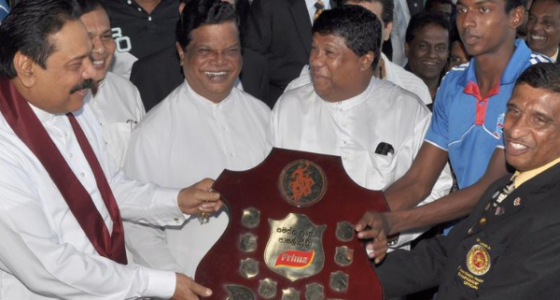 All Island School Games
Attracting over around 10,000 students from across the island identifying and rewarding performances under track and field events. The annual event is organized by the Ministry of Education and describes it as the catalyst in introducing sports men and women from villages and towns to the national arena, as well as supporting them to present at global stages. Prima has been supporting this event for 8 years providing nutritional support to every child who attends the games and sponsoring attire for judges and officials.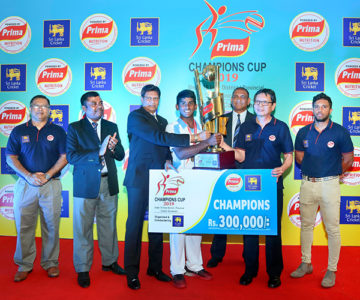 Prima Champions Cup
The Under 15 inter-district and inter-provincial cricket tournaments have been yet another project that Prima proudly joins, in partnership with Sri Lanka cricket for 12 years. Over 600 young cricketers are given an opportunity to represent their district and subsequently, their province. Many talented cricketers from past and present, who represent the national cricket team have had their beginnings at the Prima Champions Cup. Prima not only provides nutrition for all the participants, but also sponsors the teams' and officials' materials throughout the tournament.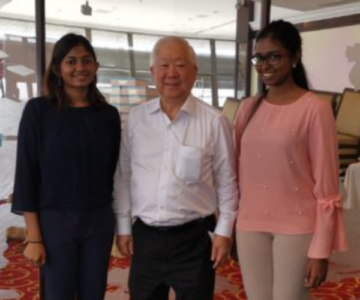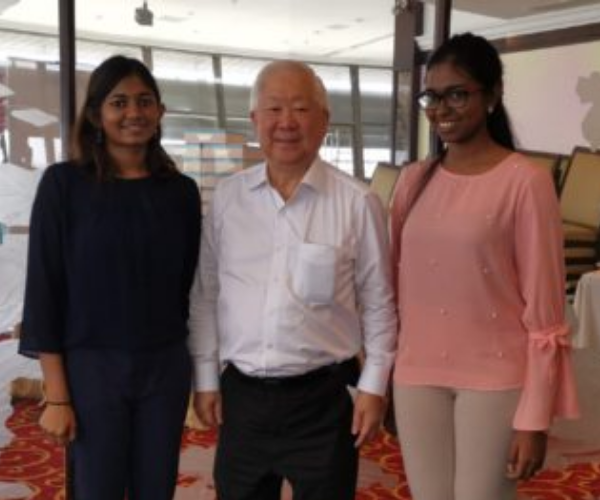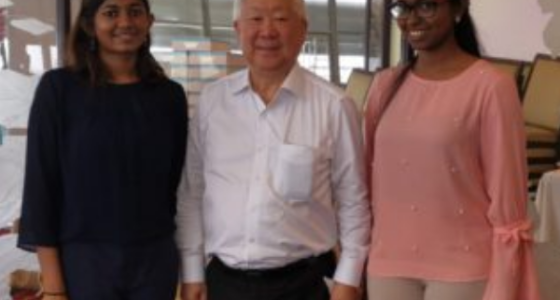 Prima Ceylon Scholarship
In 2018, to mark our 40th anniversary, the Group created the Prima Ceylon Scholarship for Sri Lankan students supporting their 4-year undergraduate program at Singapore Management University (SMU).
"Your generosity has inspired me to give back to the society and work towards uplifting the literacy of children like me who has dreams of excelling in life. – Shehani Tharushika Senadheera (Scholar)"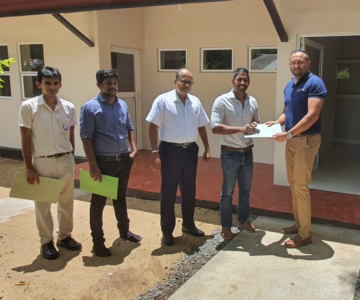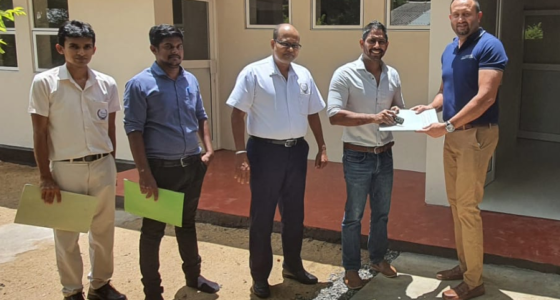 Staff House Renovation - Daniyagama
In 2018 Prima Ceylon undertook the renovation of 165 Houses occupied by Prima Employees at the Daniyagama Housing Scheme (Government) Situated in Trincomalee, These old houses were renovated at a cost of over Rs.150 Million giving better facilities to employees, this renovation also included a Community Montessori and Gymnasium.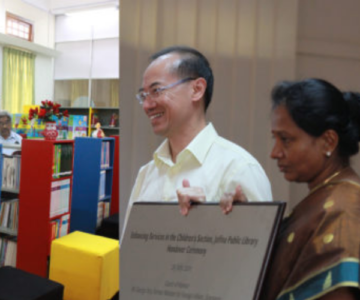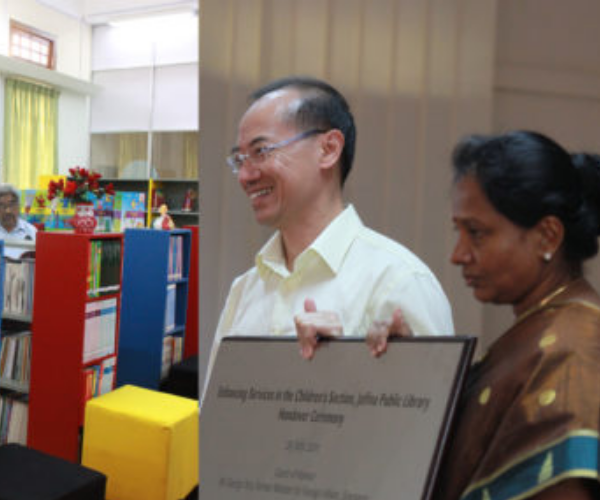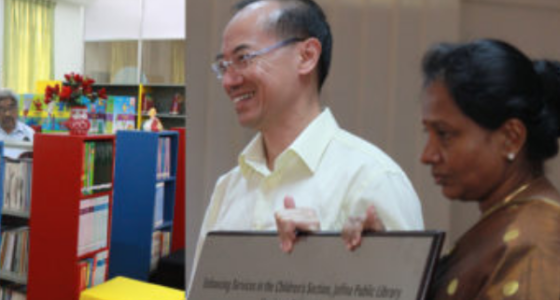 Building New Children's Section for Jaffna Library
Prima along with Singapore International Foundation was part of a joint sponsorship for refurbishing the Children's Section of the Jaffna Library. The sponsorship included desk top computers, a reading section for children and modern furniture. This was part of the rehabilitation project of the Jaffna Library.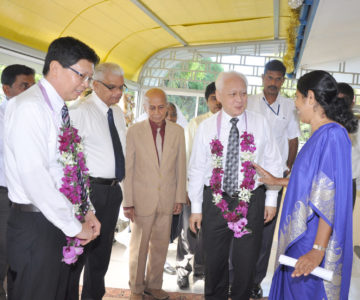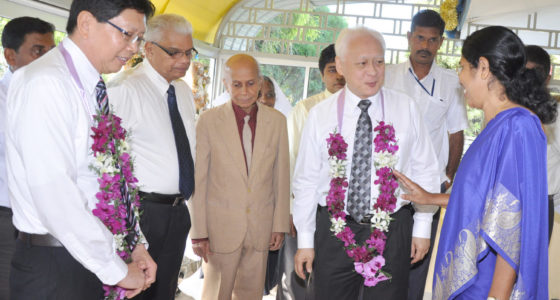 Vijaya Kumaratunga Hospital-Seeduwa
Ceylon Agro Industries with the support of its Welfare Society sponsored the addition of a unit to the Ulcer Service Section of Vijaya Kumaratunga Hospital, Seeduwa. This worthwhile project will provide the general public with access to high standard essential healthcare in the area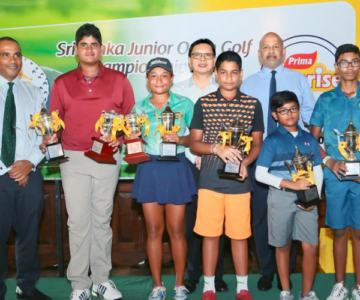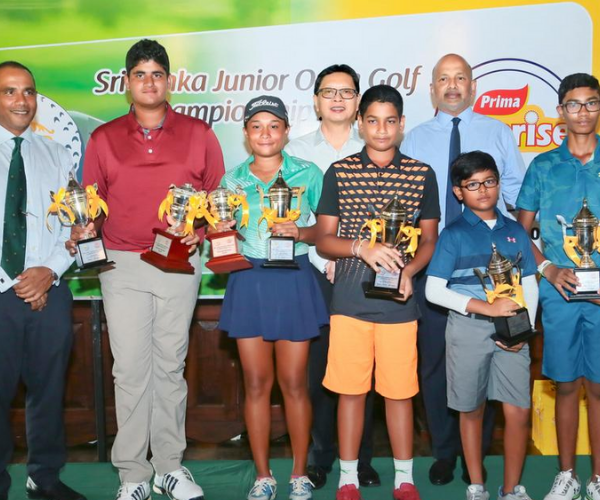 Prima Sunrise Junior Golf Championship
Partnering with the Royal Colombo Golf Club, Prima has been sponsoring the Junior Open Golf Championship, which has seen a rise in talent and participation over the past 12 consecutive years. Over the years, the tournament has expanded beyond Colombo, and now attracts young golfers from Kandy, Anuradhapura and Hambanthota. The significant contribution towards golf as a sport and the opportunity that this tournament has provided for young stars resulted in golfers who were groomed through this event going on to represent Sri Lanka at international tournaments.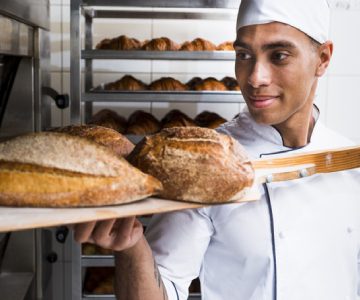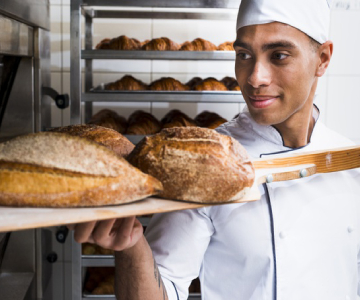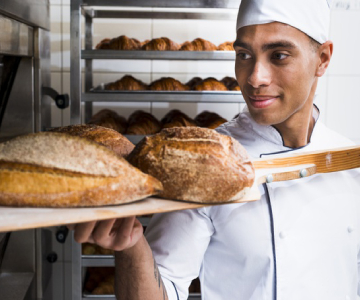 Bakery Development Program
This program was introduced to provide assistance for improving bakers to develop their skills, increase their product ranges and quality to serve their customers better. This Program has been running since the inception of our Bakery School. Currently we have 3 day programs, where we do bread, pastry and cakes. We also carry bakery seminars on a regional basis annually for each distributor area.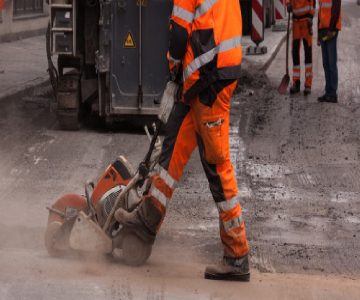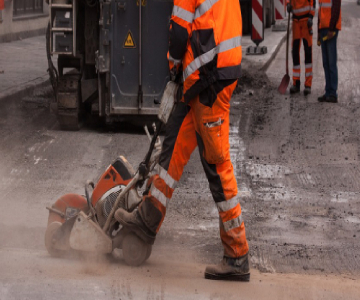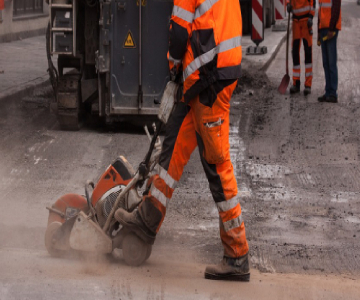 Developing Roads : Hijra Farm
As a CSR project, Ceylon Grain Elevator assisted with financial support & provided the required materials to develop roads in the towns where two of the company's farms are located. Hijra A Farm is sited in Pinhena Village, Padagoda, Beruwela, where the Company donated cement for the upgrading of the roads in 2007. Roads in the vicinity of Hijra B Farm were rehabilitated with a donation of cement in 2008.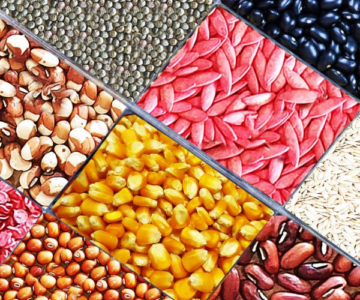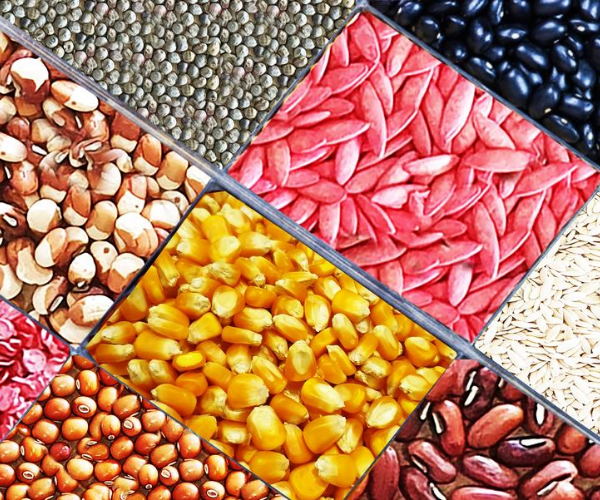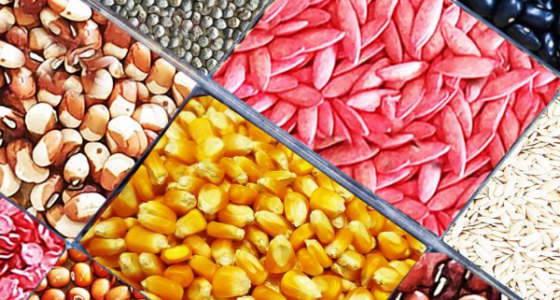 Agriculture
Ceylon Agro Industries involving in new technology transfer process to the farmers in Sri Lanka with the well trained and qualified staff. Every year CAI conduct training programmes for Maize cultivation for the benefit of over 20,000 farmers and stake holders without any fee. Also, CAI team consults most of fodder cultivating farmers on cultivation and preservation technologies of fodder. Any interested party on above crop can be contact us on training and will be provided as required.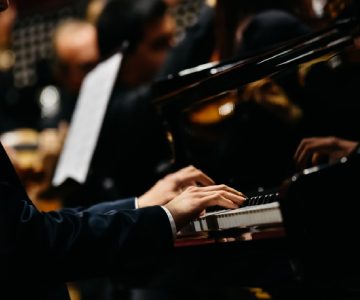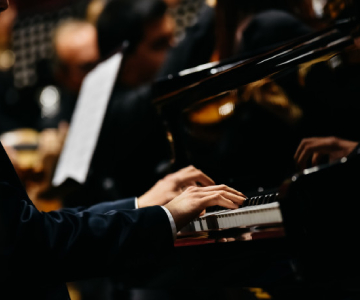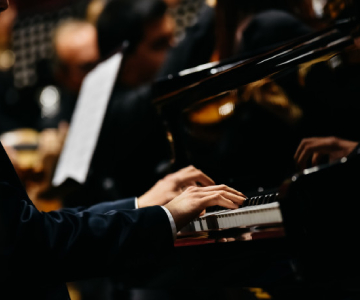 Sponsorship of Musical Talent
We sponsored a Musical Talent Development Program to commemorate the occasion of the change in the operational status of Prima Ceylon Ltd from Build-Own-Transfer to Build-Own-Operate on 20 June 2001.
A generous sponsorship was awarded to a 16 year old Sri Lankan; Eshantha Peiris, aspiring musician chosen from the short-listed promising applicants enabling him to enter New York University to pursue his education in music, he graduated in January 2006 with a Bachelor of Music Degree in Piano. Today he is a valuable asset for Sri Lanka's music industry; taking traditional Sri Lankan music to an international level.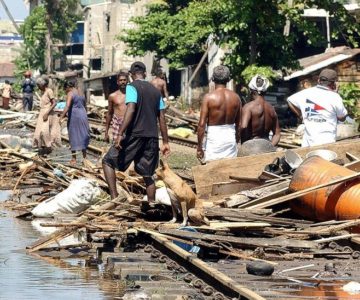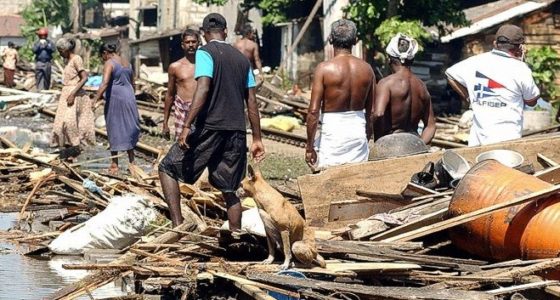 Tsunami Rehabilitation
Prima Ceylon initiated three Tsunami Rehabilitation projects to provide:
Assistance to tsunami affected employees and families to reconstruct their homes
Food to affected communities in Trincomalee and The Southern areas
Financial assistance to bakers who lost their bakeries & equipment, restart their business, purchase equipment and supply free flour at the initial stages to generate cash flow for their business.