Prima Baking School
Prima Baking Training Centre (PBTC) a brainchild of Mr. Primus Cheng, Chairman of the Prima Group, was established in Rajagiriya, Sri Lanka in 2004. PBTC is the only baking educational centre in Sri Lanka, designed to foster skill building and professional competency within the baking industry; with the aim of uplifting the standards of baking in Sri Lanka to international level.
Registered with the Tertiary and Vocational Education Commission of Sri Lanka, PBTC offers diploma certifications of NVQ level 3 and NVQ level 4 for the baking industry. PBTC was previously supported by three of the largest wheat associations internationally – US Wheat Associates, the Canadian Wheat Board and the Australian Wheat Board.
The courses which includes a comprehensive study of baking is specially tailored in both theory and practical's catering to working culinary professionals as well as beginners. Each class which holds a limited number of students consists of lecture halls with modern teaching aid to provide individualized attention and guided mentoring. Further the state-of-the-art workshops provide facilities for hands-on application of ingredients and baking techniques.
Moreover, we offer courses for entrepreneurs and new investors looking to invest in the industry. We also provide courses to existing bakery owners to enhance bakery production and attain optimal use of equipment in order to provide top-quality products.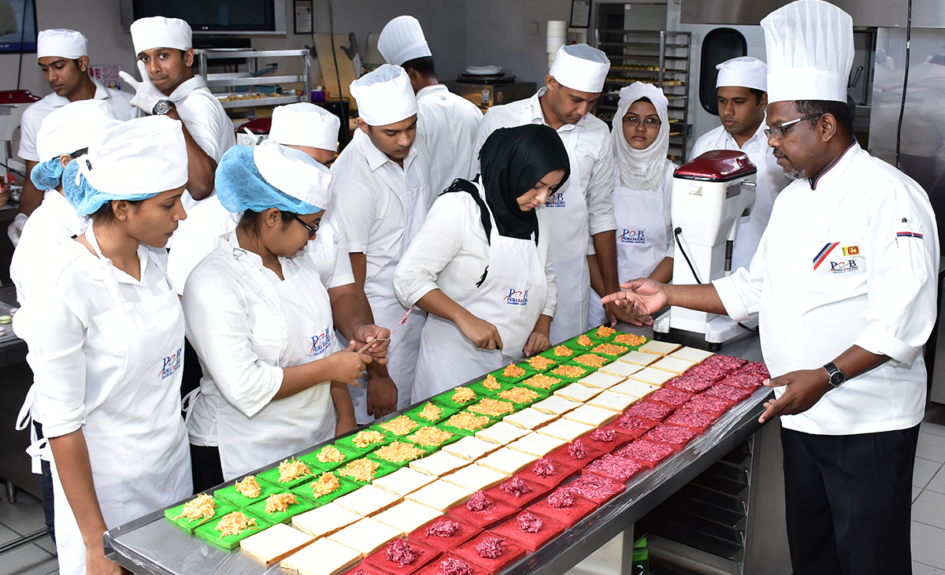 Our Vision & Mission
Vision
To be Asia's premier baking academy with professional programs and higher learning certifications, so as to promote higher professional standards in the industry.
Mission
To create an environment to achieve Asia's premier Baking Academy.
Belonging
Foster growth of principled values, responsibility and teamwork.
Integrity
Demonstrate fairness in our judgment and action so as to fulfill commitments to our students.
Teaching
Develop and sustain recognized baking skills, knowledge and technique in our trade and allow staff to realize their full potential.
Customer Focus
Understand our students and provide services to exceed expectation.
Courses and Certifications We Offer
General Guidelines
⦁ Age: Above 16 years
⦁ Time: 8.30am – 4.00pm.
⦁ Ingredients will be provided.
⦁ Apron + Hat will be provided.
⦁ Lunch will be provided.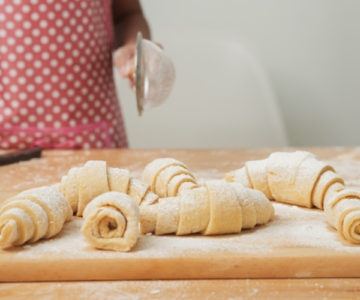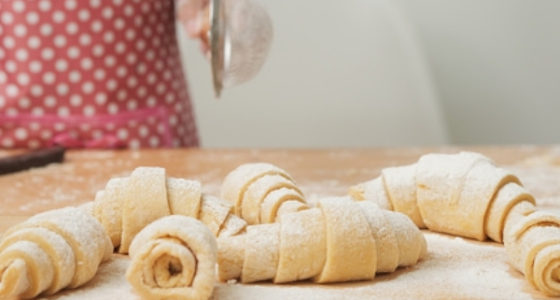 Diploma Courses
A course developed based on National Vocational Qualifications (NVQ) standards and International recognized certification.
See More
See More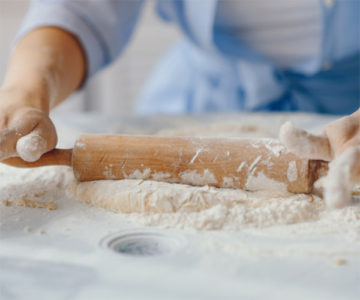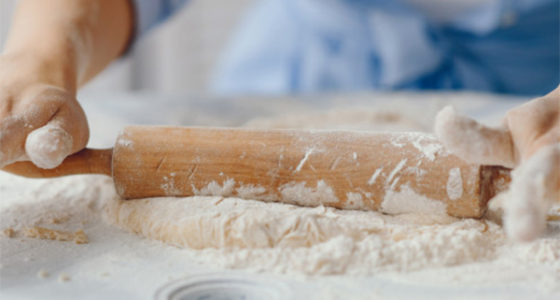 Certificates Courses
A competency – based and comprehensive course with emphasis on hands-on application of the fundamental techniques and ingredients.
See More
See More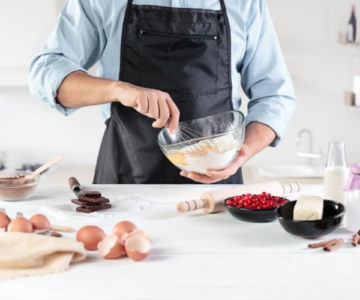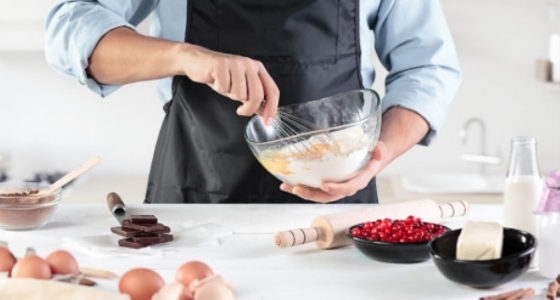 Customized Courses
For participants who prefer their skills in the areas of recipes preparation product formulation – Process development and learn the art of creating simple, yet elegant pastries, breads and desserts.
We can customize courses such as bread, pastry and cake making, cake decorations, art on chocolate making, preparation on local and international desserts, seasonal goodies, ice cream making, mazipan molding and much more.
Apply Now
Apply Now