Baking Principles For Bakers
Course Objective
To provide bakers with the knowledge of baking ingredients, production processes, techniques and practical hands-on-skills across the areas of Bread, Pastry and Cake making. Bakers successfully completing the course can upgrade their knowledge and skills in the Bakery Trade.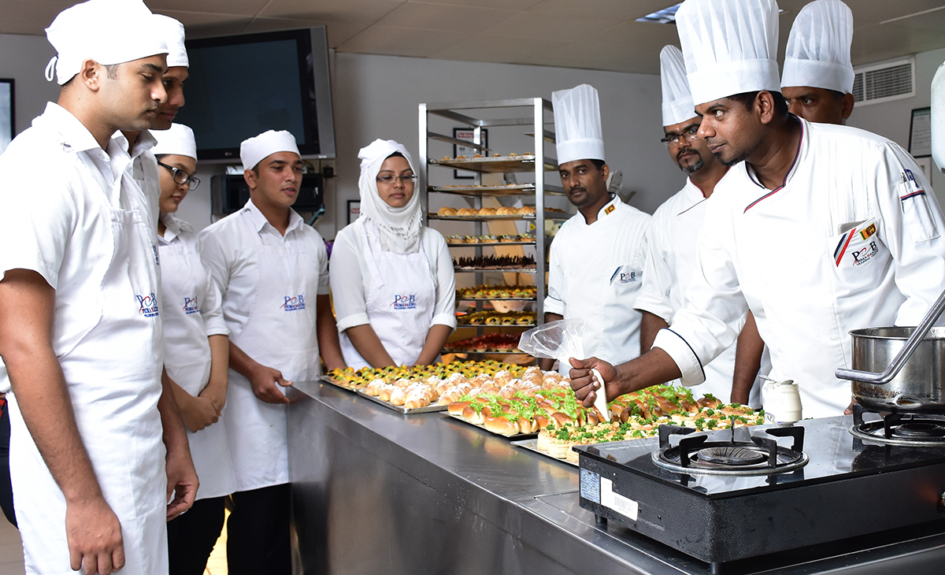 Course Syllabus
⦁ Knowledge and functions of ingredients
⦁ Processing techniques (Dough mixing)
⦁ Work safety procedures and sanitation
⦁ Evaluation of baked end products
⦁ Recipe formulations & Bakery calculations
⦁ Handling processes
⦁ Evaluations, Baking tips and Terms
⦁ Certificate in Bakery Management
Apply Now
Apply Now
Advanced Patisserie
Course Objective
Designed for the professional in the hospitality industry. This course teaches the fine art of Patisserie which will in turn enhance your pastry Chef's, Commi's, to broaden and revitalize themselves in new methods which keep changing in this modern day.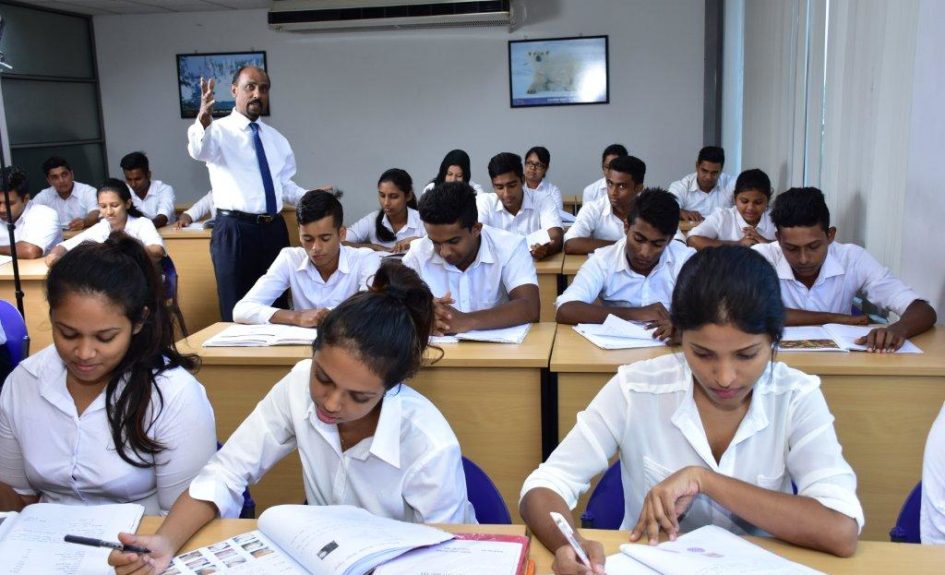 Course Syllabus
⦁ Breakfast Bakery
⦁ Exquisite Desserts
⦁ Cakes, Torte & Gateaux
⦁ Chocolates & Confectionery
⦁ Pastry
⦁ Chocolates
⦁ Cake Decorations
⦁ Cookies
Apply Now
Apply Now
Advanced Fundamentals In Baking
Course Objective
The course aims to provide students with the theoretical and practical knowledge of baking to sit for the NVQ level 3 exams. The course consists of related theory lessons and practical training sessions. The practical training sessions will enable students to learn the advance fundamentals of bread, cake and pastry making along with the knowledge of how the ingredients function, processing methods and building a formulation from scratch that will lead to successful baking
Course Duration
Duration – Nine Weeks. One day per week (Saturday)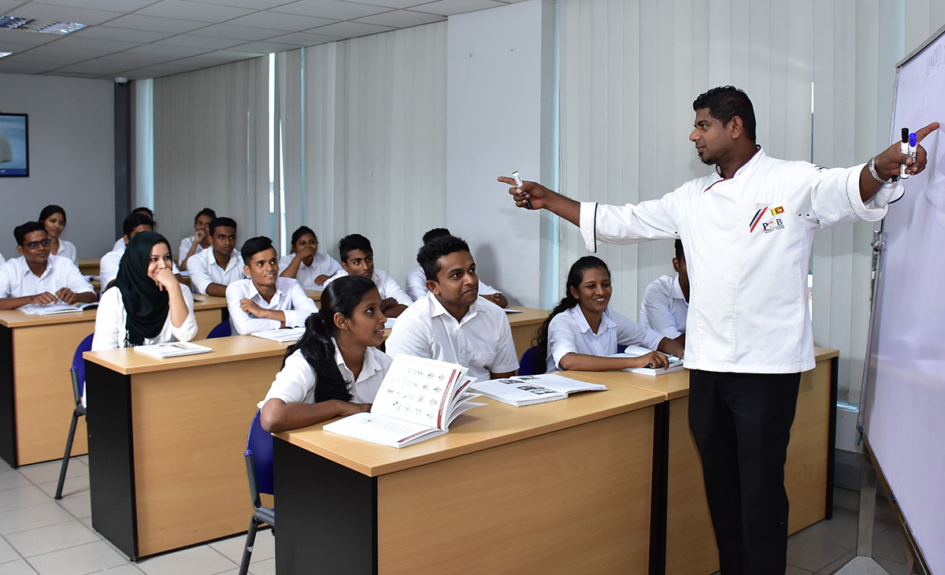 Course Syllabus
Bread Making:
Sandwich Bread, Country Loaf, French Bread, Pan Bread, Kurakkan Bread, Garlic Bread, Sponge Cake, Sweet Bread, Milk Bread, Hot-dog Hamburger, Tea bun, Doughnuts, Fish Filling
Cake Making:
Basic Sponge, Dark Sponge, fruit Cake, Butter Cake, Butter Cookie, French Butter cream, Egg-less Cake, Coconut Cake, Banana Cake, Date Cake, Scones Basic Ice-cream, Blueberry Muffins, Pineapple upside down Cake, Basic Mousse, Rich Cake
Pastry Making:
Puff Pastry, Croissant – Danish, Fish Filling, Fruit Danish Filling, Quiche Dough, Custard, Apple pie, Sugar paste, Almond cream, Grenache, Choux pastry, Mock cream, Pizza dough, Pizza Sausage, Pizza filling
Apply Now
Apply Now
Certificate In Cake Decoration
Course Objective
This course aims to equip students with the fundamentals of cake decorating and icings. This course will provide students with knowledge and skills associated to the art and craft of cake decoration; from handling piping skills using creams, icings and chocolate mediums to produce up-market cakes.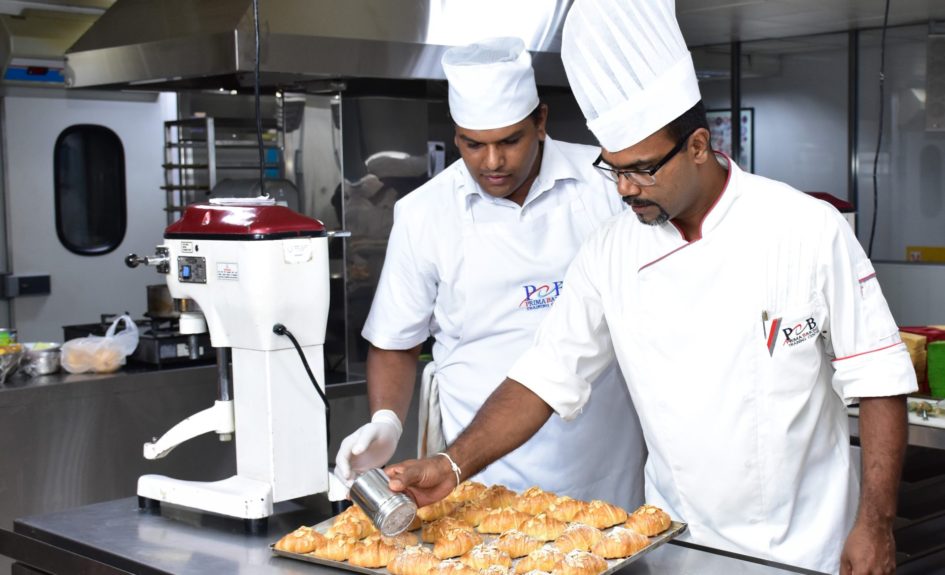 Course Syllabus
⦁ Basic piping skills
⦁ Birthday cake design and layout using butter cream
⦁ Basket weave and crimper work technique
⦁ Piped sugar flowers
⦁ Embroidery work
⦁ Piped off lace pieces, wings and filigree
⦁ Inscription techniques
⦁ Gum paste plaque with colour flow technique
⦁ Swags, frills and garlands with royal icing
⦁ Sugar flowers using cutters
⦁ Borders, drop lines and loops
⦁ 3 tier wedding cake design and layout
Apply Now
Apply Now